Business solution for Global market
When you plan and develop products,
you need to confirm applicable standard and regulation of destined country and region's law.
And also need confirmation of procedure to be selling and put into products on the market.
WBS Division provides demanded information, technical consulting or arranging necessary approvals
and / or certification as your intermediary to the certification bodies.
Radio Testing & Certification Services
We comprehensively support you at consulting, testing and obtaining certificate in cooperation with testing lab and certification bodies of the world.
Information Services
On behalf of busy engineer, we provide you the latest and reliable information on demand by strong connection with foreign labs and Certification bodies.
Certification & QA Audit Support
By cooperation with Notified Bodies, we are providing support for obtaining certificate and QA audit as following.
EMC Report Assessment Service


EMC Report Assessment Providing assessment of the EMC test report and supporting improvement of your test report.

TCF(Technical Construction File)Support, TCF Assessment, TCF Statement

We support from generating TCF as the data of proofing conformity of the product and arranging TCF statement on request.
EMC Laboratory Inspection Service

Supporting assessment of QA system based ISO 17025 and improvement of measuring procedure and technique.
Factory Audit Support Service

Factory Audit Support is required by Medical Device Directive, ATEX Directive by cooperation with related Notified Bodies.
OIML/EC Type Approval support
As Official Japanese agent of NMi Certin metrological tests for measuring instrument and arranging OIML test
report and Certificate and EC Type approvals.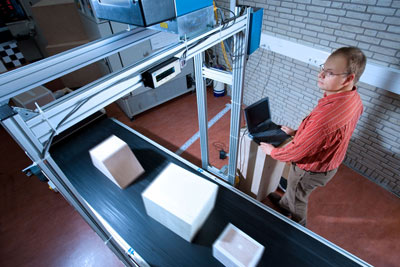 NAWI EC Type Approval management

MID Type Approval management
OIML Test report & Certificate

EMC Tests for OIML Recommendations / NAWI / MID
Business Partners
https://www.telefication.com/
Notified Body of European EMC Directive / R&TTE Directive / Marine Equipment Directive and
Construction Product Directive (e.g. Fire alarm / detection).
Telefication is offering worldwide Radio and Telecom approvals as TCB (U.S.A),
CAB (Canada, Japan, Switzerland, Australia and New Zealand) and based on relation with local authorities.
(former:KEMA Quality B.V.)
https://www.dekra-certification.com/en/home
DEKRA provide various products, system certification to the world as Notified Body of European Low Voltage Directive, Machinery Directive, Medical Device Directive, ATEX Directive and EMC Directive.

DEKRA is recognized as high quality timely service provider especially for a high risk device certification.
https://nmi.nl/
They are Notified Body of European NAWI Directive or MID Directive.
They always so get good estimation and trust that they are known to facility to issue the most OIML certificates
They are leading facility to test and to certificate in Europe.
https://www.emcj.co.jp/
EMC Japan may offer EMC testing and test report for obtaining OIML and EC type
approval as authorized testing lab of NMi Certin.